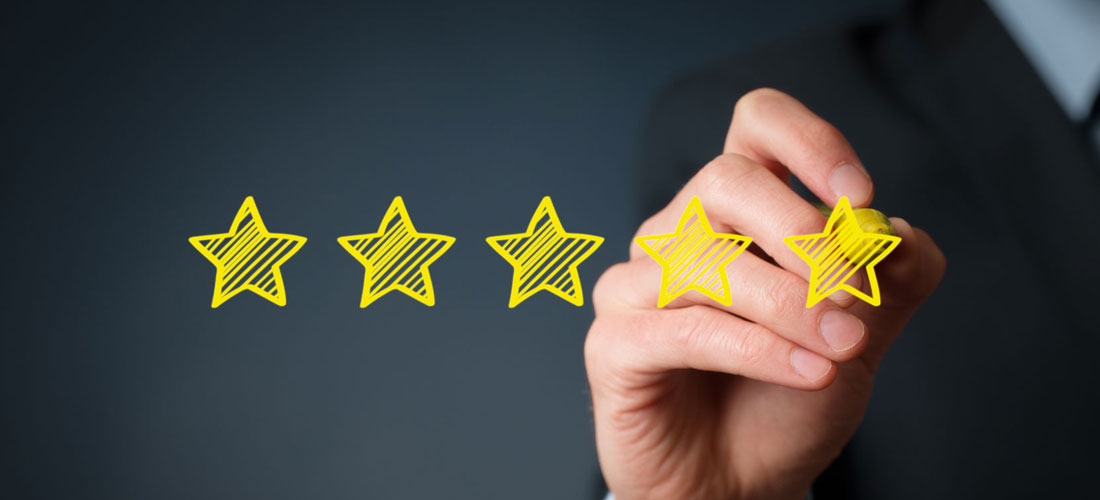 Posted by reputation
On April 10, 2017
The reputation of your company is extremely important. If you have a powerful brand presence and have deployed a strong marketing plan, but have a poor reputation, then you're going to have work to do. When a potential customer is interested in trying any product or service, they typically use a search engine to see if there are any bad reviews written about the company, product or service.

Let's face it: customers that are happy with products and services rarely go out of their way to let it be known. They stay quiet and happy. On the other hand, upset customers feel the need to vent their frustrations. The internet is an easy place to do this.
Review websites such as Yelp are an important piece of the reputation management puzzle. Yelp offers customers the chance to review a company with a rating and comment system. This way, they can give a rating as well as explain the reasoning behind it. This is a very powerful tool. In fact, according to Bright Local, 84% of people trust online reviews just as if they were written by a friend. It is also a tool that your company can use to respond to angry customers to repair your reputation.

The Problem
For example, consider this scenario: You own a restaurant which can be found on Yelp. Most of the reviews on your website are positive, but a new one that is negative has just been posted.
"2/5 Stars – Slow service! It isn't always like this, and the food is good, but I had to wait 30 minutes for a table and then 10 minutes for my bill after I was finished eating. Unacceptable!"
Obviously, this is not great for you. One of the biggest advantages to eating out is the time that is saved shopping for groceries, cooking, and then cleaning. Some customers may see this review and instantly decide to go to another restaurant.
The Solution
While some business owners may gripe about Yelp, when properly prepared, it can be used to your advantage. A poor review can be responded to by using your company profile on Yelp.
In this case, we suggest a response similar to the one below:
"Dear valued patron. My name is X and I am the General Manager for X Restaurant. First, I would like to apologize for our lack of service. I appreciate you have taken the time out of your day to reach out to us. I will personally look into this issue and put processes in place that will prevent this from happening in the future. Please call me at X number, ask for me or use the following code in case I'm not there. The code will give you a discount of X. We hope this will make up for your wait and you can continue to enjoy X Restaurant. Thank you."
A response like this aims to do three things: validate the customer's feelings, apologize for the issue, and entice them to return to your restaurant.
Don't forget, a solution like this can also increase your revenue. According to Vendasta, a restaurant can increase its revenue anywhere from 5% to 9% simply by raising their Yelp rating by one star overall. This means that it's more important than ever to properly respond to online grievances in the hopes that the angry customer will revise his review and raise the number of stars given.

Final Thoughts
Beyond a marketing plan and a branding plan, your company needs a reputation management plan. To ensure that potential customers will have the best first impression possible, your reputation management plan needs to be tailored to your unique situation. An employee should be appointed, trained, and empowered to respond to situations like the one above.