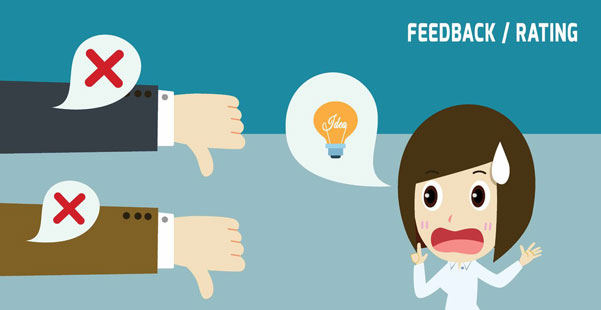 Posted by reputation
On April 11, 2017
ORM (Online Reputation Management) is the bedrock of any modern marketing plan. One of the aspects of ORM that you need to focus on is handling negative reviews because 72% of consumers trust online reviews just as if they were a personal recommendation. Unfortunately as its unlikely that most businesses will have 100% happy clients, negative reviews of your business may appear. What you do about them is the important part.
Negative Reviews Will Happen
Negative reviews are a fact of doing business in 2017 and beyond. No matter how streamlined, how convenient, and how competitively priced your services are, people will inevitably be upset at one time or another.
30 years ago, upset customers would give these negative reviews to their friends, family, or possibly a newspaper if they felt very strongly. Today, they have a new platform that is easier than ever to use and has a much longer audience reach than anything in the past and that would be the Internet.
To understand the sheer number of users reviewing companies online, consider that more than 25,000 reviews are posted on Yelp every minute. That number is so staggering that is difficult to comprehend.
When a customer does inevitably end up posting a negative review to a website like Yelp, your company must respond. If a review is totally bogus then it is a good idea to flag it for review and to work with a customer support agent. If it is a valid complaint, it is important to respond and address the complaint directly.
Drown Out The Noise
Remember when you were a kid and you would hold your breath underwater in the pool? As soon as your head dipped under the water, the sound of the other kids at the pool (and even your parents yelling at you to stop) faded into the background.
The same is true with negative reviews. As explained above, negative reviews will happen. Sometimes, your (former) customers will not remove or revise their review no matter what you do.
One lesser used method to attack these type of negative reviews is to simply drown out the noise. This is done by obtaining positive reviews that will overshadow the negative ones.
Do not hire a bunch of people on Craigslist for a couple of dollars each to give your company positive reviews. It is not only unethical, it is also ineffective because it does not address the issue going forward. Instead, focus on enticing your current customers that are satisfied with your product or service to give positive reviews while giving unsatisfied customers a place to complain.
Give Angry Customers A Place To Complain
When we are upset with a company, we want to let it be known. Some people tell their family to never buy from a company again while others use the Internet as a platform for airing out their complaints. To combat this, it is useful to create a system for them to be able to complain without it hurting your reputation online. This is key since 8 out of 10 people say that a negative review online changed their mind about a purchase.
One idea is to create a separate survey for those who appear to be happy and those who appear to be unhappy.
After serving a customer who appears to be satisfied, give them a card that has an enticing offer for posting a positive review online, such as a free meal if your business is a restaurant.
For those who appear to be unhappy or disgruntled, give them a different card that has the contact information of your business, like the email address of the general manager. This will let them air out any grievances without affecting your online reviews and ratings (stars on Yelp, for example).
This will foster future positive reviews from satisfied customers while lowering the number of potential negative reviews from angry customers.
Final Thoughts
Negative reviews are a fact of doing business in the 21st century. How you handle these reviews will directly affect your company's ability to survive and thrive in an ever more competitive business landscape.
While a lot of what we discussed is doom and gloom about negative reviews, don't forget that positive online reviews make more than 70% of people trust their local businesses.
You can choose to ignore negative reviews (at your peril) or to address them with several angles of attack (a recipe for success). Which one will you choose?